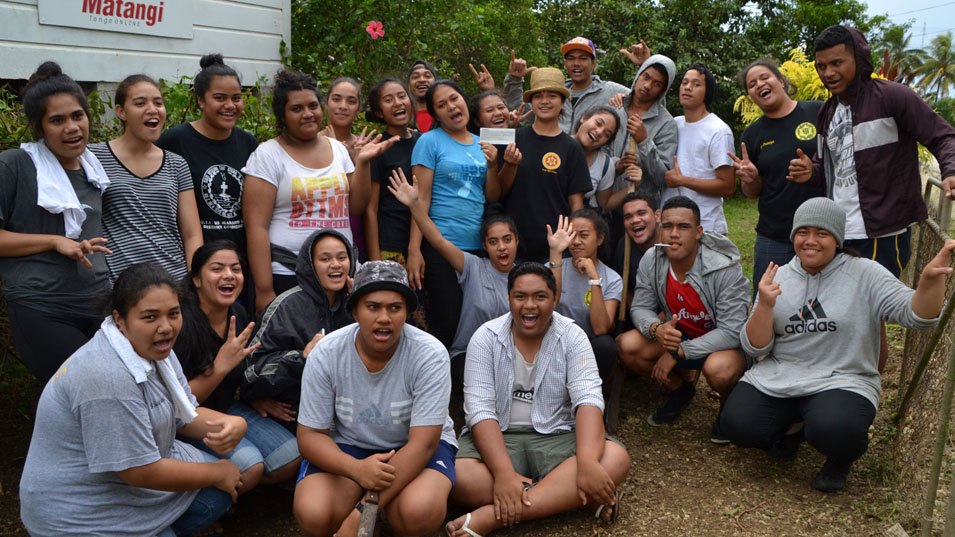 Yesterday's Emancipation Day Public Holiday in Tonga was a big clean-up day for homes and gardens in Nuku'alofa and Tongatapu villages before this month's Coronation of Tupou VI.
Tonga High School's Form 7 students were out lending their hands to the clean-up, with a workforce organised by the Tonga High School Form 7 committee, which is raising funds for their Ex-students Celebration.
In particular, they want to raise money to purchase jackets  for the whole Form so they can look smart for their marching in the Ex-students celebration later this month and also in the Coronation events in July.
They are working hard in return for donations, in between their school work and Lakalaka practices. They still need to raise several thousand pa'anga for their new jackets.
"There are many events that we are required to partake in and this being our final year in our beloved school we want to carry out these duties 'To the Best'," stated Siope Fakatele the President of the THS MMXV Form 7 committee. "Donations will help us purchase our jackets."
The THS F7 cleaning-whirlwind was unleashed on the Matangi Tonga office and two other homes at Pahu yesterday - where the students led by treasurer Maryann Schaumkel and secretary Popua 'Aho, most definitely did their best with loads of energy and lots of laughter.