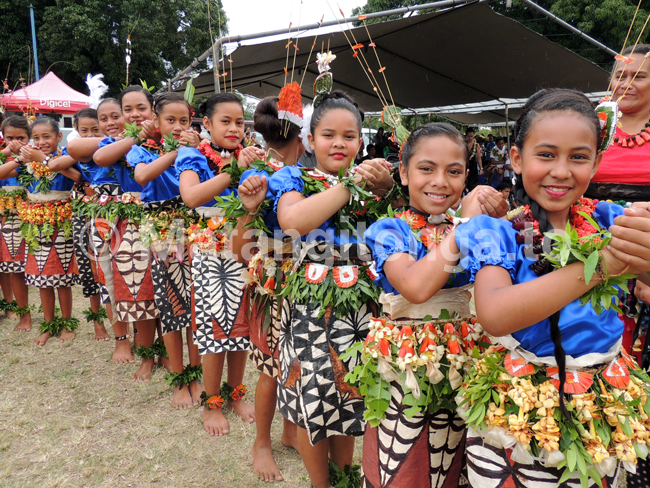 Hundreds of young students from 11 Primary and Middle Schools of the Free Wesleyan Church (FWC) today performed colourful traditional dances, at the Maamaloa grounds in Nuku'alofa.
The annual cultural festival is held to teach students the importance of Tonga's traditional dances, with performances of the ma'ulu'ulu, tau'olunga and mako.
Eight primary schools including Nuku'alofa, Nukunuku, 'Utulau, Kolovai, Vaotu'u, Toloa, Sia'atoutai and Maamaloa Side School, with three middle schools from Pea, Houma and Vaini, took part today.
The cultural festival, which began last week with FWC kindergartens concludes on Friday, 21 November with performances by students from the FWC secondary schools.