Global Handwashing Day today, October 15, reminds everyone of the importance of washing our hands with soap to prevent diseases from spreading.
"People under-estimate the importance of handwashing. Handwashing with soap prevents infections and save lives," said Dr Karen Allen the Pacific Representative for the United Nations Children's Fund (UNICEF).
She said the annual Global Handwashing Day celebrations emphasise that hands need to be washed with soap before eating, after using the toilet and before close contact in the care of infants.
"Water is not enough to kill diseases: soap is required, of almost any kind. It does not have to be expensive soap."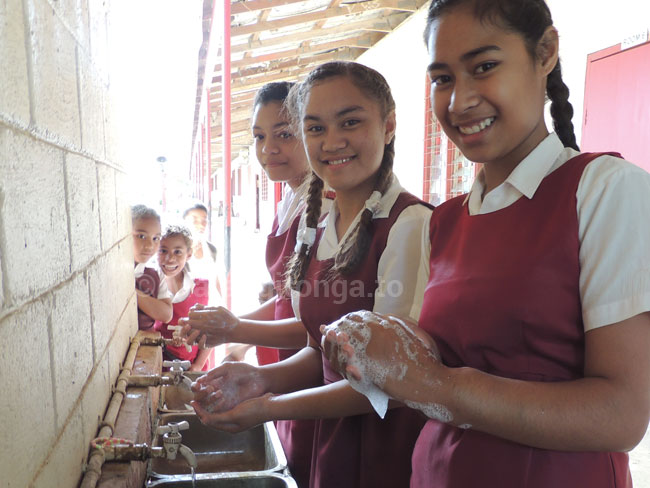 Figures released by UNICEF and the World Health Organization said in 2013 more than 340,000 children under the age of five – almost 1,000 a day, died from diarrhoeal diseases due to lack of safe water, sanitation and basic hygiene.
The day will be marked in some Pacific Islands including, Fiji who were to hold a special schools sports day in Sigatoka with primary schools around the country participating in handwashing activities.
In the Solomon Islands, 12 schools including two high schools and an early childhood center have handwashing activities including colouring and drawing competitions, displays, and games.
Meanwhile, UNICEF in partnership with the Vanuatu Ministry of Health, Education, Netball and Colgate-Palmolive in Vanuatu have organized handwashing activities in selected schools to promote hand washing practices among children together with hygiene promotion for de-worming.
In Tonga, at the SDA Hilliard Memorial School in Nuku'alofa, Matangi Tonga found Form 2 students Rosie Halatanu, Tavale Vaekau, and 'Eniloketi Liava'a showing the younger children how to wash their hands with soap.
The Global Handwashing Day was initiated in 2008.