FROM OUR ARCHIVES: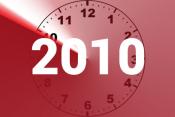 By Mary Lyn Fonua
On New Year's Eve in a land where time begins, Tongans are welcoming in 2010 quietly.
As midnight approaches there's a brass band playing a hymn somewhere nearby in the capital, with a sombre tone that sounds more like a funeral dirge. But as the New Year rolls in, church bells start ringing, the crackers make a lively statement for a few minutes and the band picks up the beat - a little.
Mostly, Tongans are at midnight mass in churches around the country giving thanks, for they have survived a hard year marked by national tragedies on top of an ongoing economic recession.
2009 was not kind to Tonga, the tiny kingdom of 100,000 people located just to the West of the international dateline. A ferry sinking in August claimed the lives of 74 and shocked the nation, and a tsunami two months later devasted the settlements on tiny Niuatoputapu island, killing nine and destroying the livlihoods of hundreds more. The year also saw a major undersea volcanic eruption close to the capital and a few earthquakes.
If Tongans sound tired tonight, it's because they know there is another hard year ahead. In a nation largely dependent on the money sent by relatives from overseas, the banks are saying today that remittances are down in value by 40 per cent for the month compared to December last year- and that amounts to about $1 million pa'anga less coming in through one bank alone. Money transfer transactions were down by 16 per cent, which means fewer families received money this Christmas - and those that did, received less.
"It's not a sudden decline but just a continuation of what has been happening all year," said Carmel Butler, Acting General Manager of the Westpac Bank of Tonga today.
Police reports show that alcohol-related crime, particularly domestic violence is increasing. Breath sniffer tests introduced for the first time before Christmas revealed that 50% of night-time drivers were under the influence. And, strangely, that's based on lower alcohol sales.
"It's very, very quiet," said local brewer and beer importer Hugh Clark of Royal Beer, whose December sales were down 50% on forecasts based on previous years' figures. He has brewed his last batch of local beer and when that 4,000 litres is gone he will clean out his tanks and call it a day.
Earlier in the day, a local supermarket Molisi Tonga in its New Year's Eve draw was giving away cartons of beer and other goods to the delight of a crowd, along with a $5,000 top prize that was won by 'Emeline of Hofoa.
King

There will be no official message from HM King George Tupou V this New Year's Eve and his secretary David Dunkley said the king will see in the New Year at a private function for the Royal Family and friends at his Consular House on the Nuku'alofa waterfront.
Preaching
Rev Dr 'Ahio, President of the Free Wesleyan Church of Tonga, has 12 preachers out tonight with plenty to say at preaching services throughout the islands.
"With a message for all Tongans. We are offering united prayers and thanksgiving with hope for good relationships that will bring people to share love instead of violence and conflict," he said.
The church, which claims 40,000 members, will spend next week in a traditional week of morning and evening prayer sessions - because with all the social problems, natural disasters, the financial crisis, the social class structure and an upcoming political reform for 2010; and not forgetting the need to ask for divine protection from diseases like HIV/Aids, SARS and Swine Flu, there is hardly enough time to focus on all the different problems, said the Reverend.
"We are praying for those who are oppressing people and those who dictate the life of others. We live in a communal society, we are related to one another and so we pray for the top down to the poor people. We are praying for those who are left out and marginalised and pushed aside from the benefits of society; and to move the hearts of people who can help others," he said.