FROM OUR ARCHIVES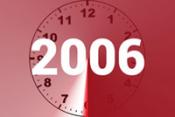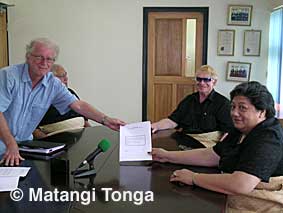 A Report recommending to government the formation of an Anti Corruption Commission was presented this afternoon (31 October 2006) to Tonga's Minister of Justice, Hon. 'Alisi Taumoepeau., by Mr John Wood, an former Australian Ombudsman.
Mr Wood who has recently been working in the Solomon Islands, has been in Tonga during the past two weeks. He met the Prime Minister, talked to other Cabinet Ministers, members of the civil society and the business community before he drafted his report.
The Hon. 'Alisi Taumoepeau said that she will present the report to Cabinet, and therefore could not reveal its content, but she was optimistic that an Anti Corruption Commission should be established by about July next year. "It is part of the government's strive for good governance."
Mr Wood said that legislation should be in place first before an Anti Corruption Commission is established, because there is a need for the Commission to have the authority to deal with corruption, unlike the existing Public Relations Commission, "which has no authority".
Mr Wood's assignment was funded by the Australian government.