You are here
Results for Tonga Star
Tuesday 3 May 2005
A settlement action brought by Hon. Dr Feleti Sevele against a newspaper publisher, Sangstar Saulala, has failed.

Premium content
Tuesday 12 April 2005
Sangstar Saulala, the editor of the Tonga Star, appeared in the Nuku'alofa Supreme Court this week to answer a claim by the new Minister of Labour and Commerce, Hon. Dr Feleti Sevele, that he failed to honor and pay an out-of-court settlement that they agreed to in 2003.

Premium content
Tuesday 25 September 2001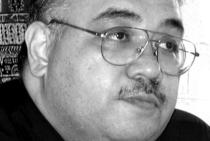 One of the Tongan government's most adventurous money-making projects, the Tonga Trust Fund is in deep trouble. From Matangi Tonga Magazine, Vol. 16, no. 2, September 2001.

Premium content