Join
BSP

Financial Group Limited

BSP Financial Group Limited (BSP) is a modern and energetic bank with the largest branch, rural and electronic banking networks in Papua New Guinea, Fiji, Solomon Islands, Cook Islands, Samoa, Tonga and Vanuatu. BSP is committed to providing the highest level of service combined with market leading financial solutions to our corporate and retail customers.
MANAGER
LOANS
MANAGEMENT
BSP Financial Group Limited is seeking a highly qualified candidate to fill the position of Manager Loans Management, BSP Tonga. This role reports to the Head of Corporate, and is based in Nuku'alofa Tonga. The successful applicant will be responsible for coordinating the Collections & Recovery Offi Bcers to manage bank's impaired assets and to ensure procedures are in compliance with privacy and legislative requirements.
Key Tasks and Responsibilities:
Monitor and control debt recovery process within the Bank's Loan Management Unit to ensure procedures undertaken are in terms of agreed policies of the Bank and in compliance with Reserve Bank guidelines and legal framework.

Monitoring of key metrics within tolerance to manage account delinquencies (via account excesses) and asset quality of the lending portfolio including Non-Accrual loans to minimise the financial impact on provisions.

Create and Implement Tonga's Asset Management strategy to support business goals in customer debt management including recovery and asset realisation whilst maintaining asset quality.

Liaise with internal and external stakeholders to coordinate collections and recovery of debt.

Maintain administrative requirements for this portfolio of loans including but not limited to:

Process maps and all documentation related to customer management and debt recover

Documentation to maintain files

Coordinate and maintain register for transferred loans to the Loans Management Unit (LMU).

Credit submissions for loans requiring restructuring

Coordinate and handle litigation matters.

Coaching and mentoring of staff in all areas of task and provide support according to their development plans.
Essential Qualifications, Professional/Skills and Experience:
Minimum of Form 6 or 7 certificate.

At least 3 - 5 years work experience in commercial banking with exposure to sales, credit and delinquent loan management or similar roles.

Knowledge of Estate matters and Power of Attorney dealings.

Knowledge of the Banks credit policy guidelines.

Knowledge of transport, stamp duties and companies, and consumer credit act.

Sound risk management skills and knowledge of the relevant legislation.

Strong communication skills with demonstrated people management experience.
Salary will be commensurate with skills and experience of the successful candidate.
If you think you have the appropriate skills and experiences to perform this role, please send your application and detailed CV to:
The Business Manager, Salesi Fineanganofo via email to SFineanganofo [at] bsp [dot] com [dot] pg
The successful applicant must:
Be COVID-19 vaccinated and provide a copy of vaccination record card; and

Provide a copy of Police Clearance certificate issued within the last 12 months.
Only shortlisted applicants will be contacted for interviews.
Applications close on Wednesday 28th September, 2022.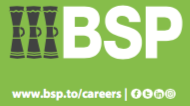 --
Matangi Tonga Online ref. #6885 Bank South Pacific - Tonga, 15-28 September 2022