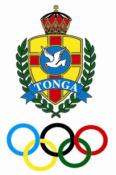 TASANOC
VACANCY
• Finance Officer
| | |
| --- | --- |
| Position Title | Finance Officer |
| Location | Vahaákolo Rd, Haveluloto, Tongatapu |
| Employer | TASANOC |
| Tenure | Full time – 1 year contract. Renewable |
Purpose of the Position
The Finance Officer will be responsible for all day-to-day financial matters of the NOC.
Assist NOC in aligning its administration and finance activities and initiatives to IOC and ONOC requirements.
Conduct relevant training to the NOC on administration and finance-related matters.
 
Relationships
Internal to organization
All Staff

NOC

 Executive
Secretary General
Chief Executive Officer
External to organization
International and Regional Sports Federations

IOC

,

ANOC

,

ONOC

and other international sports organisations
Vendors/Suppliers
Statutory Authorities
Public
Relevant Stakeholders
Key responsibilities
NOC

The recording of transactions into

MYOB

.
Filing and archiving of financial documents.
Payroll reports.
Bank reconciliations.
Prepare quarterly financial reports for Executive Board meetings.
Check bank account balances electronically on a regular basis as part of monitoring of cash flows.
Prepare bank transfers and telegraphic transfers upon approval by department managers or the Secretary General/

CEO

.
Issue local purchase orders upon request from department managers or the Secretary General.
Manage inventory.
Prepare monthly reconciliations for all balance sheet account balances for annual audit purposes.
Liaise with external auditors.
Preparation and submission of regulatory reports to [Tax Authority], [Superannuation organisation], etc.
Preparation and submission of regulatory financial reports to external partners

Prepare and reconcile Olympic Solidarity auditing template and its preparation for external audit.
Prepare annual budgets for review by the Secretary General, Treasurer and Executive Board.
Manage

NOC

's properties and facilities by:

Planning and implementing annual capital expenditure and replacement plans
Coordinating property, plant and equipment repairs and maintenance
--
Corporate Contribution

Identify improvements to processes, systems, etc. to ensure efficient and accurate reporting of financial results
Ensure adequate controls are in place in regards to systems and administration processes and in compliance to the Basic Principles of Good Governance
Assist with

NOC

Events when requested.

Present a positive image of

NOC

through professional dealings with service providers and regulatory bodies.
Practice and promote the Olympic Values of friendship, excellence and respect.
Change to position description
From time to time it may be necessary to consider changes in the position description in response to the changing nature of our work environment. These changes maybe initiated by the Secretary General, in consultation with the President and Executive Board with due consultation and agreement between the relevant parties. The position description may be reviewed as part of the preparation for performance planning for the annual performance review.
Knowledge, Abilities and Skill
Ability to communicate effectively in English.

Ability to work as a team.

Accounting and bookkeeping skills - Knowledge of Accounting (Degree in accounting and economics).

Ability to meet deadlines.

Ability to work under pressure and with minimal supervision.

Ability to maintain strict confidentiality in performing duties- being honest and trustworthy.

Ability to learn and apply organisational and procedural guidelines of the office.

Ability to be punctual.

Decision making skills.

Proficiency with accounting software, Xero,

MYOB

, Quickbook and Microsoft programs – Excel and Word
and ability to learn new software.

Time management skills.

Ability to train and up skill peers/supervisors on key finance principles/ finance literacy skills and how it
applies to the

NOC

.

Ability to continuously improve processes/systems to ensure maximum efficiency is achieved.

Ability to rollout best practice principles and its implementation.

To be solutions-based in all daily activities.
Interested candidates should apply in writing (cover letter) addressed to;
Mrs. Netina Latu Vea
Secretary General –

CEO


Tonga Sports Association and National Olympic Committee (

TASANOC

)
Vahaakolo Rd
Haveluloto
Nukuálofa
Include CV and copy/copies of qualification(s) with references. Soft copy of application is acceptable via email to tasanocceo [at] gmail [dot] com Application closes on 15th of September.
--
Matangi Tonga Online ref. #7487
TASANOC

, 30 August - 15 September 2023