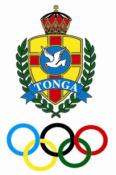 TASANOC
VACANCY
• Sport Development Officer
Position Description – Sport Development Officer
Position Title:
Sport Development Officer
Location:
Vahaákolo Rd, Haveluloto, Tongatapu.
Employer:
Tonga Sports Association and National Olympic Committee (

TASANOC

)
Reports To
In the office, the position reports to the Secretary General/

CEO

.
Tenure
Full-Time, 1 year contract. Renewable.

KEY

RELATIONSHIPS

Internal

The position works with other members of the organization in particular:

Secretary General/

CEO

;
Sport Education and Training Officer;
Finance Officer; and
Other staff in the organisation.

External

NF

Executive Board and Management;
Government Sport Agency, Government Health Agency, Government Education Agency;
Media Organizations;
Training providers
Oceania National Olympic Committee (

ONOC

)
Commonwealth Games Federation (

CGF

)
Pacific Games Council (

PGC

)

UN

Partners on Sustainable Development Goals (

SDG

s);
Oceania and International Sport Federations including Olympic Sport Federations in Oceania; and
Other

NOC

Sport Development Officers.

SALARY

Negotiable

PURPOSE

OF

THE

POSITION

The Sport Development Officer will plan, organize and coordinate sports development projects, with the objective of building the capacity of National Federations through the professional development of their members ie. the athletes and the athlete entourage. Provide leadership in the capacity building of

NF

infrastructures and human resources in accordance with the

NOC

Strategic Plan and on the request of individual members.

The Sport Development Officer will also support the Secretary General/

CEO

with administrative duties (but not limited to) the drafting and preparation of reports, presentations/briefings and undertaking research and other duties as required.

Provide advice to the Executive Board of the

NOC

on any or all sport development matters under consideration by the Board.

KEY

CRITERIA

FOR

SUCCESS

The establishment of viable sport development activities within the country.
The establishment of successful

NF

s within the Country.
The successful implementation of Regional initiatives such as coordinated administration of teams to major games, and the Regional Programs currently managed by

ONOC

, including the

OSEP

,

ORADO

and Voices of the Athletes (

VOA

)
The improved capacity of

NF

s and their staff to deliver national and local sport development programs.
Continued identification of new opportunities for the development of athletes, coaches and administrators in sport.

DUTIES

AND

RESPONSIBILITIES

Key Day to Day Responsibilities include:

Evaluation and Planning

Contribution to the

NOC

Strategic Plan;
Research and Evaluation of Olympic Solidarity and other programs supported by Olympic Solidarity; assist in coordinating and managing Olympic Solidarity Program applications, funding allocations and payments.
Identification and prioritization of task demands as they arise.

Communication

Contribute towards the development of the

NF

s Communications Strategy and implement accordingly;
Communication with Sport Development Officers in each of the

NF

s employing them. Contribute towards a 'virtual' forum of regional

SDO

s for regular exchanges on lessons learned and best practices to strengthen outcomes;
Provide day to day guidance on any matters that arise within the

NF

s
Update and maintain

NOC

website and social media platform as required;
Establish link with government agencies, national and regional organizations,

NGO

s, educational institutions.
Establish relationship with media representatives and regularly provide information on the activities undertaken. Recommendation: to have a regular 'sports spot' with radio,

TV

or print media.

Project Management

Working with new and existing partners in the development and implementation of sport development programs within the Country;
Facilitating the

NF

Readiness Assessment Tool (

RAT

) assessment to identify

NF

 gaps;
Working with the

NOC

Sport Education Officer to identify and coordinate

OSEP

education programmes to help address

NF

 gaps;
Overseeing and monitoring the implementation of

NOC

Programs by designated staff or consultants, key stakeholder groups and monitoring quality control on the delivery of these programs;
Maintaining good communications with all stakeholders;
Working closely with the National and International Sports Federations who are looking to developing complimentary training programs;

Management Responsibilities

The

SDO

will have no subordinate staff and will be responsible for his/her own day-to-day administration, and file management;

Administrative

Provide advice and support to the

NOC

Secretary General/

CEO

as required;
Maintain the

NOC

Development Web site;
Develop appropriate resources (materials), policies and procedures that facilitate the implementation of Development Programs;
Developing appropriate systems and strategies to assist

NF

s to make better and more informed choices on how they utilize the valuable but limited Solidarity Funds.
Present a positive image of

TASANOC

through professional dealings with service providers and regulatory bodies.
Undertake any other relevant duties and projects as directed by the

SG

/

CEO

, or by the Executive Board.

PERSON

SPECIFICATION

Education

A tertiary qualification in a relevant field is desirable (e.g., Sport Management,
Sport Education, Athlete Development, Business Management with other degrees
also considered).

Experience

A minimum of 5 years experience in a relevant industry including extensive involvement in the development and implementation of training and education programs.
Experience in budgeting and daily financial record keeping
Experience in report writing
Experience using M&E Tools

Knowledge

Essential

An understanding and experience in a number of aspects of sport, sport development and sport management.
Project management experience, preferably at the national or international level is essential.
A demonstrated ability to make written and oral presentations of a high standard is expected.

Desirable

Demonstrated experience in monitoring and evaluating development programs.
Complementary experience in a relevant field is desirable (Education and/or sport related).
Passion for a doping-free sport

Skills & Abilities

Knowledge of the principles, practices of sport administration and/or coaching & officiating
Ability to prepare strategic and operational plans
Ability to prepare policies and procedures
Ability to prepare concept briefs and papers on topics across the broad spectrum of sport
Ability to communicate effectively orally and in writing
Ability to administer project management
Ability to evaluate program effectiveness
Demonstrated knowledge of sport education
Excellent presentation, facilitation skills and oral communication skill generally
Ability to work effectively as a member of a team and to work independently using sound liaison, negotiation and organisational skills.
Teachable
Computer literate - particularly in the use of email, Internet, websites and website editing, Microsoft suite, maintaining spreadsheets and databases, as well as other relevant tools.

Attributes

Can operate autonomously in a complex structure with several key stakeholders
A "big picture' or visionary thinker
A keen interest in sport
A self-motivated and dedicated individual with ability to think creatively and take responsibility for their actions.
Identify appropriate partner organisations to assist in delivery of

NOC

's National Sport Development initiatives.
Interested candidates should apply in writing (cover letter) addressed to;
Mrs. Netina Latu Vea
Secretary General –

CEO


Tonga Sports Association and National Olympic Committee (

TASANOC

)
Vahaakolo Rd
Haveluloto
Nukuálofa
Include CV and copy/copies of qualification(s) with references. Soft copies of application is acceptable via email to tasanocceo [at] gmail [dot] com Application closes on 15th of September.
--
Matangi Tonga Online ref. #7486
TASANOC

, 30 August - 15 September 2023