GOVERNMENT
OF
TONGA
Ministry of Trade
&

Economic Development
VACANCY
• Labour Officer, Professional Contract
We are looking to hire a motivated individual for the following one vacant position:
CLICK HERE – To view entry requirement, salary ranges & job description for position.
The Ministry of Trade & Economic Development (MTED) aims to lead in enabling private sector growth and development. It commits to strengthen partnership with all stakeholders to effectively and efficiently deliver its services.
This Job opportunity is available for anyone who meets the entry requirement and is committed to working for the government of Tonga. If you can work cooperatively and effectively with others to achieve common goals; then we would like to hear from you! Applications are to be submitted ONLINE before 4:30pm Thursday 8th June 2023.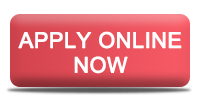 "Join us, and contribute to the development of Tonga"
--
Matangi Tonga Online ref. extension #7341 Ministry of Trade and Economic Development, 26 May - 8 June May 2023