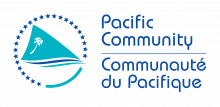 Pacific Communities (
SPC

)
VACANCY
Youth Development Country Coordinator - Tonga
The Pacific Community (SPC) invites application for the position of:
Youth Development Country Coordinator - Tonga (Closing date: 19 March 2023 – 11:00 pm Nuku'alofa time)
The Pacific Community is the principal scientific and technical organisation in the Pacific region, supporting development since 1947. We are an international development organisation owned and governed by our 27 country and territory members. In pursuit of sustainable development to benefit Pacific people, our organisation works across more than 20 sectors. We are renowned for our knowledge and innovation in such areas as fisheries science, public health surveillance, geoscience and conservation of plant genetic resources for food and agriculture.
The Human Rights and Social Development Division - For over 20 years SPC has operated as the region's pioneer in human rights and gender capacity building to Pacific states, institutions and civil society.
The role – The Youth Development Country Coordinator – Tonga will coordinate the implementation of PYEEEP in Tonga including programme management, provision of technical support and assistance and managing networking and partnership.
Qualifications

An undergraduate degree in education, economics, business, commerce, social sciences, or other relevant field from a recognized university

Technical Expertise

At least five years progressive project management and development experience, with a background covering work with governments and/or civil society or private sector
Proven record of accomplishment in coordination and partnership building with donors, governments, development partners and civil society
Demonstrated understanding and knowledge of Pacific cultural values and international human rights principles and standards
Pacific experience and an in-depth understanding of the human rights, good governance and development challenges in the region including challenges specific to youth
Proven knowledge and/or experience in the

TVET

sector or experience in non-formal education
Proven knowledge of relevant legislation in Tonga including employment laws and conditions

Language Skills

Excellent written and oral communication skills in English and the national language, with strong writing ability at a project donor reporting level

Interpersonal skills and cultural awareness

A proactive and positive team player able to work effectively in a multicultural environment

Contract duration: this position is budgeted until 31 May 2025.

For a full job description including salary, terms and conditions, and to apply, please go to: http://careers.spc.int

For your application to be considered, you must provide us with:

an updated resume with contact details for three professional referees
a cover letter detailing your skills, experience and interest in this position
responses to all screening questions

Band 7 in SPC's 2023, salary range of TOP 21,192–26,490 per year, 25 days annual leave per annum, sick leave, medical and life insurance, and access to SPC's Provident Fund.
--
Matangi Tonga Online ref. #7174 Pacific Community, 01 - 19 March 2023