Join
BSP

Financial Group Limited

BSP Financial Group Limited (BSP) is a modern and energetic bank with the largest branch, rural and electronic banking networks in Papua New Guinea, Fiji, Solomon Islands, Cook Islands, Samoa, Tonga and Vanuatu. BSP is committed to providing the highest level of service combined with market leading financial solutions to our corporate and retail customers.
OPERATIONAL
RISK
OFFICER
A vacancy now exists for Operational Risk Officer in Nuku'alofa, Tonga. Reporting to the Manager Operational Risk, the purpose of the role is to protect and enhance shareholder value and contribute to the achievement of network strategies to minimize Operational Risk & Compliance incidents.
Key Tasks and Responsibilities:
Review Business MCC , update of issues and rendition to Manager Operational Risk.

Provide guidance and lead change that will support the Operational Risk and Compliance framework.

Liaise with external Regulators and Bank forums while representing BSP Bank in a professional manner.

Provide support to the monitoring, detection and loss prevention strategy.

Provide accurate and timely use of Accord to report Incidents, Risk and Controls and act as SME's for Accord across group.

Assisting the Manager to implement a embed policy, framework and process.

Provide professional Audit functionality, that is Internal and Branch Audit to BSP to ensure it must demonstrate a consultative positive approach to lead and influence change.

Change Management; planned and diarized communications to PNG to address operational risk and compliance issues.
Essential Qualifications, Professional/Skills and Experience:
Minimum qualification in form 6 or 7 Certificate.

A tertiary qualification in Business or Accounting would be an advantage.

Minimum of 1-2 years' experience in a Banking or Finance sector.

Have a good research skills.

Sound written and verbal communication.
Salary will be commensurate with skills and experience of the successful candidate.
If you think you have the appropriate skills and experiences to perform this role, please send your application and detailed CV to:
The Business Manager, Salesi Fineanganofo via email to SFineanganofo [at] bsp [dot] com [dot] pg
The successful applicant must:
Provide a copy of Police Clearance certificate issued within the last 12 months.
Only shortlisted applicants will be contacted for interviews.
Applications close on

FRIDAY

30th September, 2022.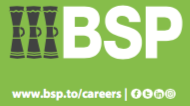 --
Matangi Tonga Online ref. #6890 Bank South Pacific - Tonga, 16-30 September 2022