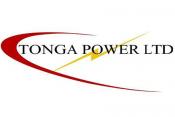 Tonga Power Limited
TENDER
NOTICE
SECURITY
GUARD
SERVICES
FOR
TONGA
POWER
LIMITED
Tender No. SS305
Date of issue: 14 NOVEMBER 2023
Services
The services, which are the subject of this bid, are as follows:
Guarding and monitoring activities on the Tonga Power Limited premises regularly to discourage criminals and ensure the environment is safe and secure.
Evicting trespassers and violators and detaining perpetrators while following legal protocols before relevant authorities arrive to take over.
Controlling the entrance and departure of customers, employees, visitors and vehicles according to protocols.
Providing detailed reports on activities and any incidents that may have occurred to

CEO

and Management.
Performing

CPR

or first aid when needed.
Protect the company's assets from theft, assault, fire and other safety issues.
Secure premises and personnel by patrolling property; inspecting buildings, equipment and access points.
Prevent losses and damage by reporting irregularities, informing violators of policy and procedures and restraining trespassers.
Complete reports by recording observations, information, occurrences and surveillance activities.
Ensure the security, safety and well-being of staff, visitors and the premises.
Control traffic, customer, staff and visitors entry and departure .
Remain in compliance with regulations.
Respond to emergencies to provide necessary assistance to employees and customers.
Follow procedures for various incidents, including fire prevention, property patrol, traffic control and accident investigations.
CONDITIONS OF BID
1. Bid documents
Bidding Form
Declaration Form
Conditions of Bid
Bidder Schedule
2. Supply requirements
The number of hours, number of guards

AND

areas for the security guard services:
Name of

TPL

Site
Location
No. guards (

TPL

required)
No of Hrs.
1. Powerstation Tongatapu

&

Maama mai Solar
Popua
2
24hrs
2. Mataloa Solar Farm
Tofoa
1
24hrs
3. Matatoa Head office
Tofoa
1
24hrs
4. Matatoa Head Office Customer area
Tofoa
1
8hrs
5. Matatoa Distribution Center
Tofoa
2
24hrs
6. Mata 'o e La'a
Vaini
1
24hrs
7. Li 'o Manu Mataongo
Niutoua
1
24hrs
8. Taumoepeau Head office
Nukualofa
1
13hrs
9. Taumoepeau Head office Customer area
Nukualofa
1
8hrs
10. Solar
Fualu
1
24hrs
11. Solar
Ha'utu
1
24hrs
12. Solar
Liukava
1
24hrs
3. Duration of the services
Two (2) years from commencement.
4. Closing time
The period for the receipt of bids will run until 4:00pm on 27th November, 2023 (The deadline for bids submission).
5. Requirements for Valid Bid - In order to be valid, a bid must:
Include a duly completed

BID

FORM

and a copy of the

BID

FORM

Include a duly completed

BID

DECLARATION

FORM

and a copy of the

BID

DECLARATION

FORM

Lodge of applications in accordance to

CONDITIONS

OF

BID

.
6. Lodgment of Bids
Submit in a sealed envelope marked "Application" addressed to

ACEO

, Tonga Power Limited, Nuku'alofa, Tonga.
Be clearly labeled "Bid for

SECURITY

-

GUARD

SERVICES

"
7. Late Bids
Any bid received after the Closing Date will not be considered by

TPL

Any bid which does not comply with the requirements in conditions of bid may be rejected.
8. Costs
The bidder acknowledges and accepts that it bears all of its own costs and expenses in preparation of the bid.

TPL

is not responsible for any cost may be incurred in the preparation of bid.
9. Bid Conduct - Bidders must not:
Engage in any form of collusive tendering
Lobby

TPL

's employees
Offer gifts or personal benefits to

TPL

's employees.
10. Withdrawal of Bid
Bid cannot withdraw their tender offer prior to the expiration of sixty (30) days from the Closing Date but may do so at any time thereafter.
11. Acceptance of Bid
Bids shall be open to acceptance by

TPL

for a minimum period of sixty (30) days from the Closing Date.

TPL

is not bound to accept any tender, including the lowest tender.

TPL

reserves the right to, in its absolute discretion, engages a bidder to perform only some of the services set out in clause.
Once a Bid is accepted by

TPL

in accordance with Bid Documents together with the written acceptance of the bid constitute a legally binding agreement between

TPL

and the successful bidder and the successful bidder agrees to be so bound.
12. Evaluation Criteria - All bids will assess based on the following criteria:
the resources of the bidder including technical, managerial, physical and financial resources;
understanding of the task;
the price, which represents the best value for money;
Bidder past experience and performance history including: time management, standard of work, the time for completion and quality assurance.
13. Further Information - TPL, in its absolute discretion, may require the bidder to demonstrate the rationale for how prices are set including, but not limited to:
requesting the bidder provide documents in support; and
inviting the bidder to discuss with how the prices have been built up.
Download Bidding Document Security Service Here: 

BIDDING DOCUMENT SECURITY SERVICE.pdf
Email: Accounts [at] tongapower [dot] to
--
Matangi Tonga Online ref. #7643 Tonga Power Ltd, 15 - 27 November 2023