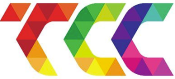 TONGA
COMMUNICATION
CORPORATION
VACANCIES
• Daily Tool Keeper and Daytime Watchman
• Project Manager
Tonga Communications Corporation invites applications for the following position.
1. Daily Tool Keeper

&

Daytime Watchman
Job Purpose:
'E taliui 'a e tokotaha ngaue (Tool-Keeper

&

Day Watchman) ki he

HOS

AN

Network ki hono le'ohi 'o e konga 'api mo e ngaahi naunau kotoa 'i he 'Api ngaue (Vaololoa Depot)
pea fakapapau'i 'oku kakato; malu; maau pea mo tonu 'a e lekooti 'i he taimi kotoa pe.
A. Education and Qualifications:
Secondary Qualification up to Form 5
Driving license is essential
B. Work Experience and Knowledge:
Experience in security workforce and stock taking is an advantage
C. Personal Attribute
Reliable; honest and committed
Healthy and energetic
D. Skills and Aptitudes:
Good customer service; stock taking skills
Remuneration:
The successful applicant will be on a 6 months probationary period at a starting salary of $8,000.00 per annum on Salary Grade S.
2. Project Manager
The Project Manager at Tonga Communications Corporation (

TCC

) will play a crucial role in planning, organizing, and managing projects related to telecommunications services.
The Project Manager will ensure the successful execution of projects, from inception to completion, while monitoring their performance and maintaining efficient communication with various divisions and stakeholders within the organization.
The Project Manager should possess strong expertise in project management tools,

ICT

or telecommunication knowledge, and effective communication skills
Qualifications
At least a Bachelor's degree in a relevant field (Telecommunications,

ICT

, Engineering, or Business Administration),

OR

Equivalent work experience,

Minimum of 5 years of experience in project management, preferably in the

ICT

or telecommunications sector.
Strong proficiency in project management tools such as Microsoft Project and Excel.
Proficient in using Power Point and Word for presentations and documentation.
Excellent organizational, communication, and leadership skills.
Proven track record of successfully delivering projects on time and within budget.
Sound knowledge of telecommunications services, technologies, and trends.
Remuneration:
The successful applicants will be on a 6 months probationary period at a starting salary of $31,000 per annum on Salary Grade J.
For Job Descriptions or further information if required please contact to Chief Administration Officer on 20000 or email: hr [at] tcc [dot] to
Please send your CV with certified copies of the academic transcripts and references no later than 4.00pm, Friday, 13th of October 2023, to:
Chief Executive Officer
Tonga Communications Corporation
Private Bag 4
Nuku'alofa
--
Matangi Tonga Online ref. #7544 Tonga Communication Corporation, 14 September - 13 October 2023