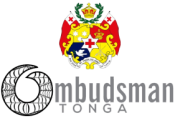 GOVERNMENT
OF
TONGA
Office of the Ombudsman
CEO
POSITION
There is a vacancy for Chief Executive Officer, Office of the Ombudsman.
Applications are welcomed from individuals who possess outstanding Ombudsman strategic thinking capacity, demonstrated leadership capability and management skills. The CEO role is suited for candidates who are skilled and have extensive experience in public sector management.
The Chief Executive Officer is responsible to the Ombudsman and for administrative and operational duties under the Ombudsman Act 2001.
The purpose of the role is to:
Provide high quality policy and development advice;
Deliver strategic planning and resource management accountabilities;
Provide executive direction to the organisation; and
Lead implementation of organisational and systemic changes.
No
Position
Salary Band
1
Chief Executive Officer
Minimum Requirements:

Qualification relevant to the position and proven operational management experience of at least 7 years in management position in government administration and public sector.
Legal qualification is essential with at least 5 years post admission experience.
Post-graduate legal qualification in law is preferred.

E
How to Apply:
The position description and additional information on this vacancy can be obtained by contacting Sateki 'Ahio on +676 7401450 or email satekiahio [at] ombudsman [dot] to. You may also visit our website for more details at www.ombudsman.to
Applicants who possess the essential skills, accountabilities, experience and qualification for the CEO position should request the position description.
Your application should include the following items:
Certified copies of educational qualifications, or any academic record for studies which are currently being undertaken.
A detailed resume (curriculum vitae) which includes work history.
Certified copy of Birth Certificate.
Names and Contact Details, including Telephone Numbers for at least 3 professional Referees – i.e. colleagues, superiors, subordinates who are able to attest your work experience.
You may also submit your application at the following address:
Office of the Ombudsman
Level 2, Retirement Fund Board Building
Corner of Mateialona Road and Railway Road
Nuku'alofa
Candidates should refer to the position description in preparing an application, ensuring that all requirements are satisfied. Incomplete documentation may prevent proper consideration of the application.
Signed emailed applications will be acceptable. Emailed applications should be forwarded to satekiahio [at] ombudsman [dot] to by the closing date.
Public Servant who wish to apply must submit your application with the endorsement of your respective Chief Executive Officer.
Applications should be submitted by no later than 4:30pm on Monday 9 October, 2023.
--
Matangi Tonga Online ref. #7534 Office of the Ombudsman, 12 September - 9 October 2023