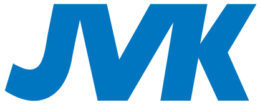 JVK

Pacific Ltd.
VACANCY
Part-time Administrative Assistant - Nuku'alofa
JVK Pacific Ltd is a logistics company, and we are looking for a part-time Administrative Assistant in Nuku'alofa. Duties will involve co-ordinating with our overseas offices in Australia and Fiji, liaising with local shipping lines on matters relating to our import and export cargo, supervising local cargo deliveries and other administrative matters.
As JVK is currently in the process of establishing its business in Tonga it was expected that the successful applicant will be working 4-5 hours per week but with the expectation that the role will later become full-time. Applicants must be flexible enough to be able to work the hours when needed by the business. Initially, this will be a work from home position and applicants must have their own computer and good internet connection.
Applicants must have completed tertiary education and be fluent in English and computer literate. This role would suit a university graduate looking for their first work experience. Holding a current driving licence would be an advantage. Some overseas travel to Fiji and PNG might be required for training and orientation.
More details about JVK can be found at: www.jvkpacific.com
Interested applicants can send their resume to: info [at] jvkpacific [dot] com
Application deadline is 22 September 2023.