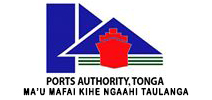 PORTS
AUTHORITY
TONGA
TENDER
NOTICE
SALE
OF
VESSELS
TANKER

PUNALEI

,

MV

PULUPAKI

,

MV

IKALE

BY

PUBLIC

TENDER

UNDER




COURT

ORDER

INTERESTED PARTIES are invited to tender for the purchase of the following Tonga registered vessels in pursuant to Standing Order for the Sale of Vessel granted to PAT by Supreme Court of Tonga on 28th day of February 2023 for non-payment mooring fees.

Details of Vessels
Name of Vessel
Type of Vessel
Registered Owner
Official No.
Call Sign
Other Details
1
Punalei
Tanker
Edward .K. Uata
247

A3CJ7

Steel construction,199 gross Tons, built in Japan 1991

2

MV

Pulupaki
Passenger/

RO

-

RO

Marlies Uata
189

A3CJ3

Steel construction,440 gross Tons, built in Japan 1989

3

MV

Ikale
Passenger/

RO

-

RO

Marlies Uata
169

A3CQ4

Aluminum construction,160 gross Tons, built in  United States of America 1973
The Vessels is offered on an "as is where is" basis and is presently moored at the Port of Nuku'alofa. Tenderer(s) shall be responsible to conduct their own due diligence in respect of the Vessel, including but not limited to the condition of the vessel and its registration status under the Tonga Shipping Act. PAT gives no representations, undertakings, or warranties regarding the Vessel other than its right and authority to sell the vessel under the pursuant Court Order.
The highest or any tender need not necessarily be accepted.
Each tender bid to be accompanied by a bank cheque of 10% of the bid lodged, such cheque being payable to Ports Authority Tonga.
Deposits will be returned to the unsuccessful tenderers within fourteen days of the successful tenderer (if any) being determined.
The successful tenderer will be notified in writing and will be required, as a condition precedent, to pay a further 10 % of the purchase price by bank cheque within five working days of being notified of the acceptance of their offer.
Additionally, to enter into a formal agreement for the purchase of the property reflecting the terms of this tender and otherwise acceptable to PAT. The successful tenderer will be responsible to remove the vessel from the existing berthing site once all lawful process has completed.
Whereby further deposit is not paid, and the tenderer has not signed the Agreement within that time, then any Agreement pursuant the tender and its acceptance shall, unless otherwise agreed in writing by PAT, be at an end and the deposit paid shall be forfeit to PAT.
All costs required for the completion of the sale and transfer of the vessel to the successful tenderer such as registration fees etc. will be borne by the successful tenderer.
All bids will be deemed to be exclusive of consumption tax (if any), and any such tax will be payable by the successful tenderer in addition to the purchase price.
PAT will not be liable for any costs associated with the vessel before or after the transfer of the vessel to the successful tenderer has been completed, provided that the unpaid mooring and wharfage fees due to PAT shall be extinguished against the vessel upon payment in full of the purchase price to PAT (but without releasing registered /appear to be owner(s) from its continuing liability for that debt).
All enquiries regarding the vessel should be directed to Mr. Michael Kanongata'a, Ports Authority Tonga (phone no.23-168 )
Tenders close on the 15th day of September 2023 and should be delivered in a sealed envelope marked with the tendering vessels name.
Addressed to:
Attn. Mr. Michael Kanongata'a
Ports Authority Tonga
Ports Authority Building
Queen Salote Wharf
Ma'ufanga


KINGDOM

OF

TONGA
No tenders will be received or considered after this date.
--
Matangi Tonga Online ref. #75160 Ports Authority Tonga, 1 - 15 September 2023