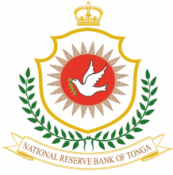 NATIONAL
RESERVE
BANK
OF
TONGA
VACANCY
• Investment Finance Consultant
The National Reserve Bank of Tonga invites applications for the position of an Investment Finance Consultant National Reserve Bank of Tonga. An Investment Finance Consultant (IFC) with expertise in accounting and finance is required to provide guidance to NRBT regarding the sourcing of fund for an assigned major project. The advisory services of the Consultant will depend on the requirements of both NRBT as the client, designated Investor and the financing partners. Also taken into account the risk tolerance, liquidity requirements, income level, and linkage to the long- term goals of NRBT.
The short-term position will be able to pay attention to the NRBT needs, critically evaluate investment options, and educate NRBT regarding the best investment decisions to make. To success in the position is also determine to a significant extend by interpersonal skills and knowledge of the business and investment environment of Tonga.
Responsibilities
The principal accountabilities of the position are as follows:
Maintain and deliver efficiently and timely on the

NRBT

 requirements
Strengthen partnerships with investment stakeholders and prospect for new partners.
Educate the investor and

NRBT

regarding the range of applicable investment options available
Determine the risk tolerance for

NRBT

regarding this investment
Develop personally tailored investment solutions for

NRBT

Follow through on the investment actions approved by the

NRBT

Maintain proper documentation of investment actions taken on behalf of

NRBT

Maintain an up-to-date knowledge of the Fuaamotu Tourism Resort Project
Desired Qualifications
The Consultant must have the adequate interpersonal skills, with an entrepreneurial attitude towards investment opportunities in Tonga. The individual must also have sound judgment in adopting the investment option agreed to by the client and financing partners. The ideal candidate should have prior experience as an investment financing consultant, with demonstrated financial and investment expertise. The minimum education requirement is a bachelor's degree, preferably in accounting or finance with demonstrated experience over 5 years in relevant areas. Knowledge of the business and investment environment in Tonga will be an advantage.
Remuneration and Working Condition
The task may take up to eight (8) weeks. The Consultant will work from a designated office of the NRBT or home office as agreed. Working hours can be demanding, as they are dictated by the needs of clients and the financing partners.
Remuneration will be negotiated based on demonstrated experience and recent remuneration(s).
Timeline
Applications should include the candidate's CV and two references
All applications must be received by no later than 4 pm, Wednesday, 31 May 2023. Applications should be marked as "CONFIDENTIAL: JOB APPLICATION – INVESTMENT FINANCE CONSULTANT POSITION" and addressed to:
The Governor
National Reserve Bank of Tonga
Private Bag No, 25 Post Office
Salote Road
Nuku'alofa
Applications submitted via email must be sent to nrbt [at] reservebank [dot] to
--
Matangi Tonga Online ref. #7331 National Reserve Bank of Tonga, 17-31 May 2023