MORTGAGEE
SALE
Residential Property Located at Popua, Tongatapu
INTERESTED PARTIES the lease of land (and the buildings and improvements thereon) as more particularly described below, (hereinafter referred to as "the Property") by Bank of South Pacific Tonga Limited ("the Bank") as mortgagee in possession. The Property is located in Popua, and comprises the land, an incomplete 4 bedroom residential dwelling house, and is available on a lease deed basis.
Details of the lease offered are as follows:
| | |
| --- | --- |
| Property to be Leased: | Deed of Grant of Allotment 395/Folio 60 |
| Expiry Date: | 09 March 2046 |
| Purpose: | Residential/ Commercial |
| Area: | 759.4 square metres |
| Rent: | $100.00 per annum |
Property is offered on an "as is where is" basis.
The disposition of the land and buildings will be by way of lease for the term stated above and is subject to approval from the Minister of Lands, Survey and Natural Resources and the Cabinet of the Government of Tonga.
All enquiries regarding inspection of the property and further details on the tender process are to be directed to Paul Schaumkel, Tonga Real Estate, (phone no. 887-0040 / 77-14977) or email tongarealestate [at] gmail [dot] com prior to submission of any tender.
Tenders close at 4.00pm on the 17th day of August 2022 and should be delivered in a sealed envelope marked "Popua – Allotment 395/60 Tender" and addressed to: -
Tender-
Popua – Allotment 395/60 Tender.
Bank of South Tonga Limited


BSP

House
Taufa'ahau Road
Nuku'alofa


TONGA
Attn. Tevita Vahai
No tenders will be received or considered after this date.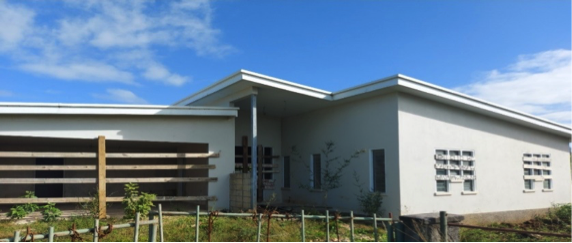 See also Mortgagee Sale: Residential Property at Manuka
--
Matangi Tonga Online ref. #6798
BSP

Mortgagee Sale Popua 20 July -17 August 2022