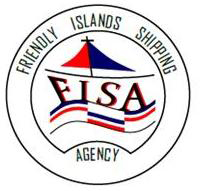 Fanongonongo Lakanga 'Ataa mei he

FISA

- Friendly Islands Shipping Agency
'Oku 'oatu heni 'a e fanongonongo lakanga 'ata ke tohi mai ha taha kihe lakanga koe 'Akauniteni ma'ae Kautaha FISA. 'Oku feima'u ha taha 'oku 'iai ha'ane tu'unga fakaako, taukei ngaue, ngaue malohi, faitotonu, falala'anga mo e loto fiengaue ma'u pe pea malava ke ngaue fakataha moe kau ngaue.
'Aia koe tokotaha ni, ke 'iai (ka 'oku 'ikai ke fakangatangata kiai) ha'ane:
Bachelor Degree he Accounting
Taukei ngaue 'oua toe si'i he ta'u 'e 4
Lelei 'aupito 'ene fetu'utaki lea moe tohi 'ihe faka-Tonga moe faka-Pilitania
'E malava pe ke ma'u atu e fakaikiiki 'o e ngaue 'i ha'o fiema'u mei he'emau 'ulu'i 'ofisi 'i Uafu Kuini Salote.
Koe vahenga 'e tipeni pe mei he taukei moe tu'unga fakaako.
Ko e foomu kole ngaue 'e ma'u atu ia mei homau 'ulu'i 'ofisi 'i he Uafu Kuini Salote. Pea 'e fiema'u ke fakahu mai ho tohi kole ngaue fakataha moe tohi fakamo'oni ako, fu'u feima'u 'a e tohi fakaongoongo lelei mei he ngaahi ngaue'anga kimu'a, polisi lekooti pea mo ha tohi pe 'oku ke pehee 'e tokoni ki ho'o tohi kole ngaue ni.
Fakatu'asila mai ho'o tohi kole ngaue ki he tu'asila 'i lalo 'o 'oua toe tomui he taimi 4pm 'aho Tusite ko hono 21 'o Akosi 2018.
"Application for Accountant Post"
Acting

CEO


Friendly Island Shipping Agency Limited
Uafu Kuini Salote
Ma'ufanga Tonga
FISA would like to invite suitable candidates to apply for an Accountant role. This role is suitable for candidates who have the required qualifications and experience, and is hardworking, honest, reliable, committed, and willing to work as part of a team at all times.
Essential & Desirable Qualifications (but not limited to):
Bachelor's Degree in Accounting
Minimum of 4 years working experience
Excellent communication skills in Tongan and English
Job Description can be collected from the main office at Queen Salote Wharf. Competitive remuneration package, commensurate with experience.
To apply, please submit your Application form (pick it up from our Main Office at Queen Salote Wharf) along with your detailed Curriculum Vitae, copies of testimonials & references, which must be addressed as below and received by 4pm Tuesday 21st August 2018.
"Application for Accountant Post"
Acting

CEO


Friendly Island Shipping Agency Limited
Uafu Kuini Salote
Ma'ufanga Tonga