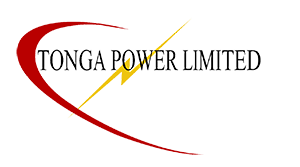 TONGA
POWER
LIMITED
INVITATION
TO
BID
Nuku'alofa Network Upgrade Project
NNUP

AREA

 5:
1. Project No. 49450-036
POWER
POLES
SUPPLY
2. Project No. 49450-034
HV
AND
LV
CONDUCTOR
AND
HARDWARE
SUPPLY
Tonga Power Limited has received financing from the Asian Development Bank (ADB) toward the cost of NNUP Area 5, and it intends to apply part of the proceeds of this financing to payments under the contracts named above. Bidding is open to Bidders from eligible source countries of ADB.
1. Project No. 49450-036

POWER

POLES

SUPPLY

, Submission deadline 9 December 2022

--

2. Project No. 49450-034

HV

AND

LV

CONDUCTOR

AND

HARDWARE

SUPPLY

, Submission deadline 4 January 2023
DOWNLOAD INVITATION FOR BIDS:

TON-NNUP-Package 3_IFB_49450-036_COL_ADF-TON.pdf

ton49450-036-nnup-package-1-ifb.pdf
To obtain further information and inspect the Bidding Documents, Bidders should contact:
Timote Tu'ipolutu
Tonga Power Limited,
Taufa'ahau Road,
Tofoa
Nuku'alofa
Kingdom of Tonga
Telephone: +676 21400
E-mail: ttuipulotu [at] tongapower [dot] to
--
Matangi Tonga Online ref. #7028 Tonga Power Limited 24 November - 20 December 2022