by H.E. CAO Xiaolin, Ambassador of the People's Republic of China to the Kingdom of Tonga
At present, the COVID-19 is still raging around the world, with many countries facing the second wave of outbreak. And the world economic recovery is encountering major difficulties. Against this backdrop, the leaders of the major economies gathered together last month to convene the 12th BRICS Summit, the 27th Asia-Pacific Economic Cooperation (APEC) Economic Leaders' Meeting, and the 15th G20 Leaders' Summit, to exchange views on important topics including COVID-19 response, economic recovery and optimizing global governance. Chinese President Xi Jinping attended the summits and brought up a series of initiatives, proposals and measures. I would like to take this opportunity to give a brief introduction on China's solutions to global challenges.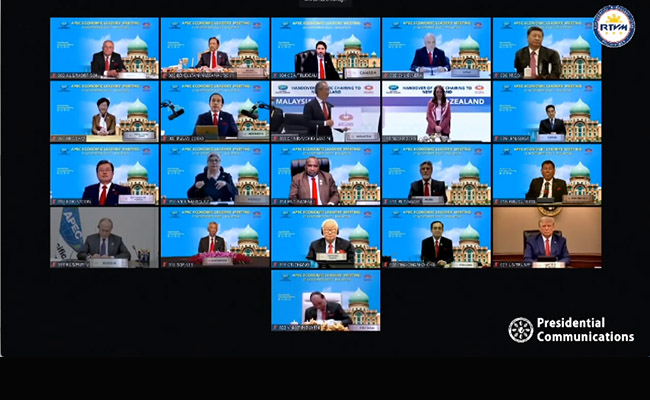 First, promote solidarity and cooperation in fighting COVID-19 and building a global community of health for all.
COVID-19 is posing a grave threat to the life safety and health of the people around the world, with the global accumulated number of infected cases exceed 60 million. President Xi pointed out at the summits that solidarity and cooperation are the most powerful weapons in fighting COVID-19. All countries should put people and life first, support the key leading role of the World Health Organization (WHO) in the fight, work together to establish a global firewall against the pandemic, and build a global community of health for all.
As the confirmed cases successively occurred in neighbouring countries, Tonga is facing an increasing pandemic import risks and quarantine pressures. China stands ready to work with Tonga in enhancing cooperation in response to COVID-19, support and take an active part in international cooperation on COVID-19 vaccines, materialize the COVAX facility backed by WHO, and share the Chinese vaccines with countries including Tonga and try our best to make vaccines a global public good.
Second, facilitate global economic recovery and achieve development featuring openness, innovation, inclusiveness and green.
Affected by the pandemic, the world economy is at the brink of recession. The incidence of global extreme poverty this year will increase for the first time in 20 years. It's a common issue for all countries about how to coordinate pandemic prevention and control with economic development, how to balance the three major tasks of fighting the pandemic, stabilizing the economy and ensuring people's livelihood, and how to advance the global poverty alleviation. The practice of using the pandemic to pursue "de-globalization" will only end up hurting one's own interests and the common interests of all.
President Xi called on the international community to stand firm for building an open world economy and uphold the multilateral trading system with the WTO as its core. We should drive the world economic development through technological innovation and digitalization in order to realize higher-quality and more resilient development. We should uphold the principle of inclusiveness and channel more resources to poverty reduction, education, health and infrastructure development, and ensure the fruits of development to be shared by more developing countries. We should achieve green development, take effective measures to tackle climate change and jointly build a clean and beautiful world.
Cooperation on climate change
President Xi also systematically introduced the actions taken by China to promote the world's inclusive development and fully implement the G20's Debt Service Suspension Initiative (DSSI) and the relevant outcomes, stressing that China will support the proposal to extend the initiative. I believe this will greatly help Tonga to walk through the dim haze of COVID-19 and restore social and economic development. President Xi emphasized that China will scale up its national determined contributions, and try its best to realize the target of peaking carbon dioxide emissions before 2030 and achieving carbon neutrality before 2060. This year, Tonga will submit its second National Determined Contributions report. China wishes to strengthen communication and cooperation with Tonga on climate change, jointly promote the full implementation of Paris Agreement and protect our shared mother earth.
Third, firmly upholding multilateralism and build an Asian-Pacific community with a shared future together.
When the economic globalization has run up against headwinds and protectionism and unilateralism are on the rise, the Asia-Pacific region, the world's most dynamic and promising economy, has increasingly become the hope for global recovery and development. President Xi stressed that the Asia-Pacific cooperation has never been a zero-sum game in which one gains at the expense of the other. Rather, our cooperation has provided us with a development platform to ensure what we each do can be mutually reinforcing and beneficial to all. The Asia-Pacific should, based on the new starting point of the post-2020 vision, remain the bellwether in upholding multilateralism, maintaining regional peace and stability and advancing regional economic integration, in order to build a Free Trade Area of the Asia-Pacific (FTAAP) at an early date. We need to facilitate the smooth, safe and orderly flow of people, goods, capital and data and achieve a seamlessly connected Asia-Pacific, and build an Asian-Pacific community with a shared future featuring openness and inclusiveness, innovation-driven growth, greater connectivity, and mutually beneficial cooperation.
Both China and Tonga are important members of the Asia-Pacific region, we should hold high the banner of multilateralism, follow the approach of extensive consultation, joint contribution and shared benefits, promote regional countries to properly manage differences and disagreements based on dialogue and consultation. We should advance practical cooperation on the basis of mutual benefits, and deepen the Asia-Pacific partnership featuring mutual trust, inclusiveness and mutually beneficial cooperation. We should raise the level and scope of regional cooperation, and make our contributions to the establishment of an Asian-Pacific community with a shared future.
Those initiatives, proposals and measures brought up by President Xi provided a Chinese solution for the world to shake off the current crisis and chart the course for reshaping the post-pandemic world. I believe as long as we firmly uphold multilateralism and strengthen solidarity and cooperation, we will definitely defeat COVID-19, achieve world economic recovery and effectively respond to global challenges including climate change. China stands ready to work with all countries including Tonga to jointly build a community with a shared future for mankind and create a happy and better life for all.
--
#5779 Sponsored advertising content, 202012-0316