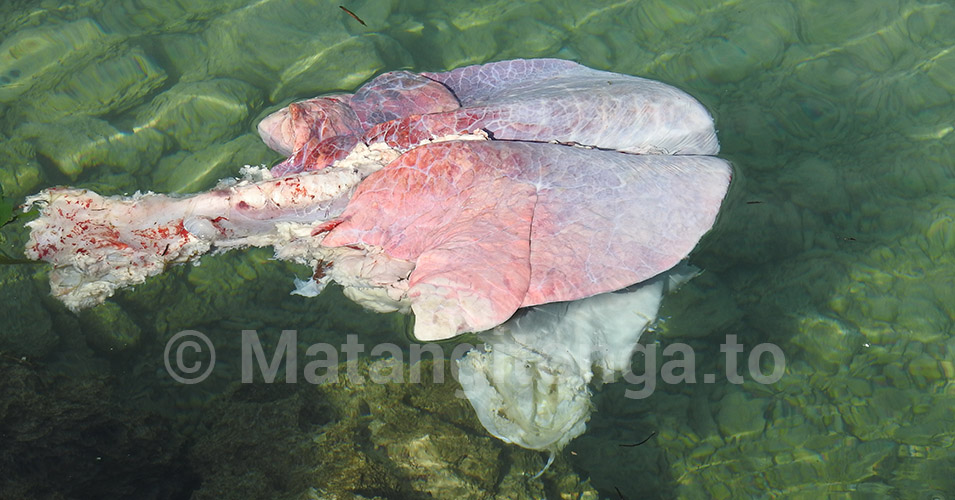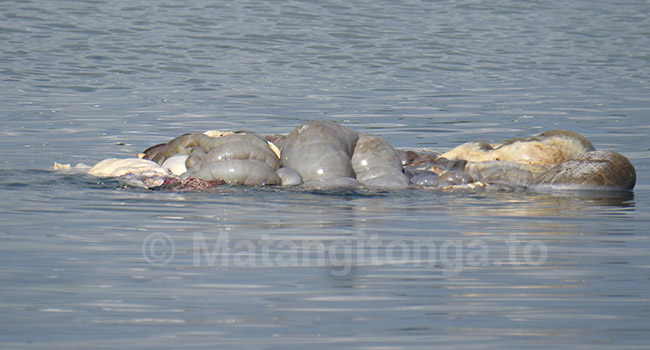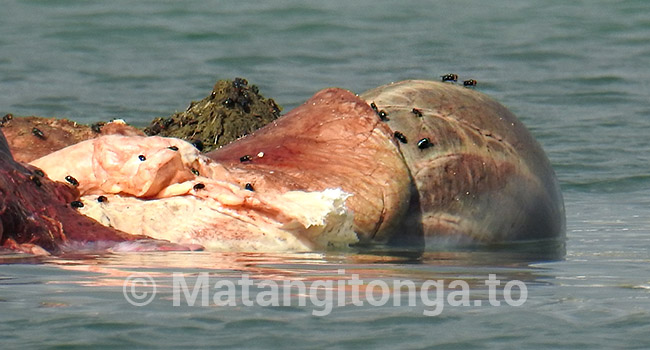 A popular picnic and swimming beach in the capital this morning was contaminated with fresh offal – apparently the remains of a large animal that had been butchered, either at the site or elsewhere and dumped on the foreshore.
The little strip of beach between the Touliki Naval Base and the sea swimming pool has been full of families, picnickers and swimmers over the last few weeks as the weather warms up at the end of the school year.
This morning there were no swimmers in the water and no one at the picnic tables as the smell of blood pervaded the area. Large blobs of offal – guts, lungs, skin, and unwanted body parts remain floating in the clear water.
Only a few throw-net fishermen remained on the beach.
The incident is a set back for the government's beautifcation scheme along the Nuku'alofa foreshore to create a recreation area for the capital which has few public spaces.