ADVERTORIAL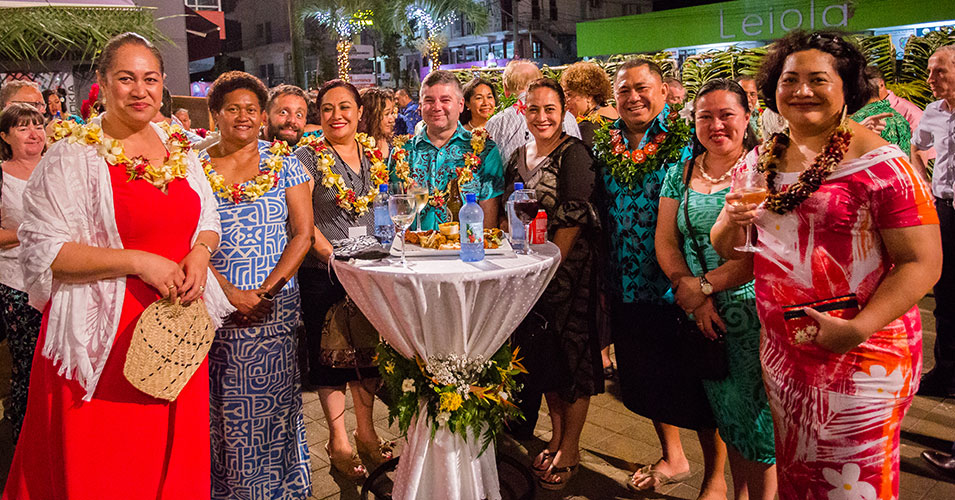 PRESS RELEASE – Federal Pacific Insurance and Finance in Tonga joined in the national mood of celebration when it co-hosted a function with National Reserve Bank of Tonga on November 16, attended by the delegates of the 32nd South Pacific Governors Meeting.
The cocktail function also announced the naming of its corporate headquarters "Federal Pacific House" in central Nuku'alofa.
Governor of the National Reserve Bank of Tonga, Dr Sione Ngongo Kioa acknowledged the service provided by the Federal Pacific Insurance and Finance to the Tonga community and further commented that "this is proof that partnerships between the public and private sectors are possible and I'd like to thank Federal Pacific for their hospitality.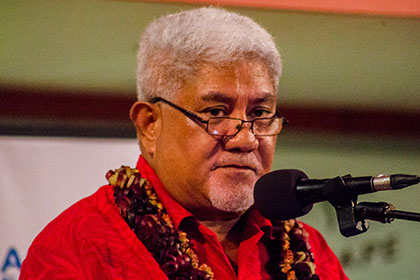 Speaking on behalf of Federal Pacific Group, General Manager of Federal Pacific Insurance Namulauulu Sami Leota told guests "this week is surely a week of celebration… in the last weekend we saw the impossible when Mate Ma'a Tonga defeated the mighty Kiwis for the first time, something that we again as Pacific Islanders, especially us here in Tonga, must be all very proud of."
"As co-host we are very honoured and privileged to be given such opportunity and again I would like to note our thanks to you Governor Ngongo Kioa for allowing us to be part of this very important occasion. Our gathering here tonight is evidence of course of the partnership that we as Private Sector businesses enjoy with our Government not only here in the Kingdom of Tonga, but in other jurisdictions that we operate in," he said.
Local Managers Mrs Malia Fisilau (Finance) and Mele Saini Latu (Insurance) were duly acknowledged at the function for their commitment and hard work which was reflected in the growth and success of the Federal Pacific Tonga operations.
Namulauulu concluded formalities for the evening by announcing the naming of Federal Pacific's corporate headquarters in Tonga to Federal Pacific House.
"Close to 15 years ago, we came and set up in Tonga. The name Federal Pacific was born in Samoa in 1999 when we set up the Insurance and Finance office; in the year 2003 we opened our own building called Federal Pacific House which now houses Federal Pacific Finance, Auto Finance, Fexco and of course Insurance"
Renaming
"In order to be in line with our long-term plan to expand the Federal Pacific brand in all other Pacific Islands, we are very proud to announce the re-naming of Fund Management House to Federal Pacific House", he said.
The building currently houses Fexco "Tonga's No 1 Currency Exchange" and Western Union businesses as well as Federal Pacific Insurance and Finance together with Café Escape, Jetsave Taufonua and FedEx Couriers.
Federal Pacific Insurance and Finance were established in Tonga in 2004.
We now operate in Tonga, Samoa, Cook Island and Timor Leste and we have plans to move into other Pacific Islands in the near future.
Federal Pacific Insurance has offices in:
SAMOA
Federal Pacific House
Vaea Street
Apia, Samoa

TONGA 
Federal Pacific House
Nukualofa,
Tonga    

LONDON
6 Lloyds Avenue
London
United Kingdom

TIMOR LESTE
Suite 4, Dili Square
Rua de Mocambique
Colmera, Dili
Timor Leste

COOK ISLANDS
Parekura House
Avarua, Rarotonga
Cook Islands