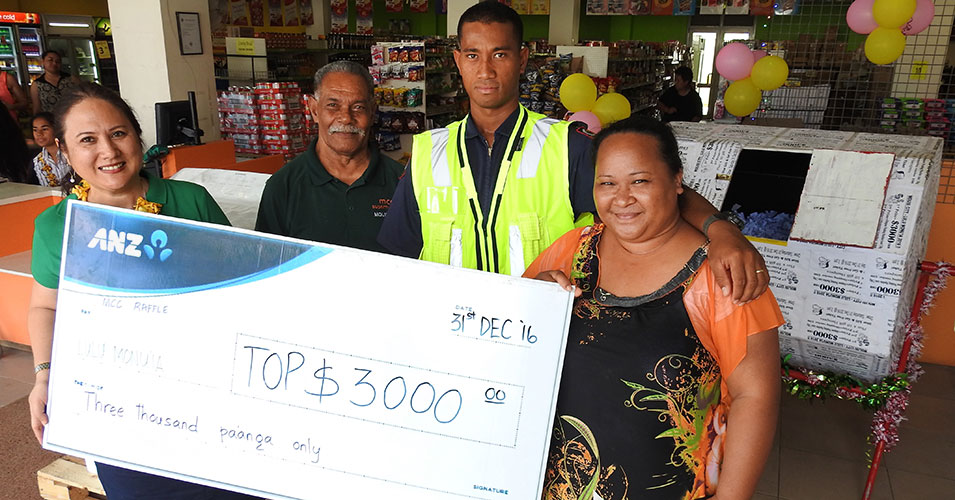 A Nakolo family is having a Happy New Year after winning the grand prize of $3,000 in the Molisi City Central Supermarket New Year raffle this afternoon. The name on the winning ticket was Senior Constable Temaleti Vea, who with her husband Sergeant Sydney Vea, happily collected the prize.
Maliana Tohi, the owner of MCC Supermarket, opposite the Talamahu Market in Nuku'alofa, said there were over 10,000 entries in their annual Christmas-New Year draw.
Temaleti said she had only six or seven tickets in the draw. She was helping out at her brother's watermelon stand on Taufa'ahau Road this afternoon when she received a call from the supermarket with the exciting news of her win.
"I thought I'm just about to have a heart attack," said Temaleti, who rapidly recovered her calm and rushed over to MCC, where she was all smiles receiving her gigantic cheque.
The couple both work with Tonga Police, Temaleti in crime statistics and Sydney as a fire investigator. They have a young daughter.